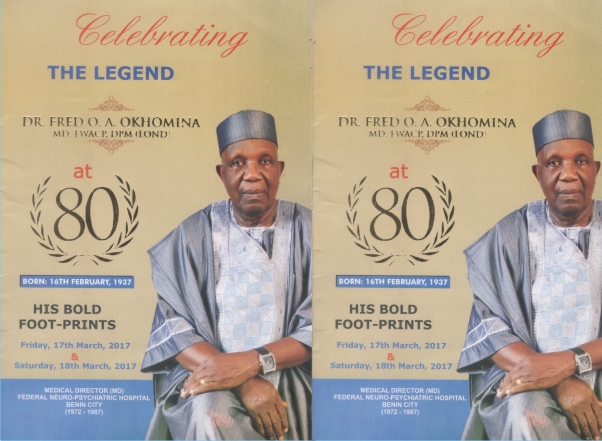 80th Birthday Anniversary Celebration of Dr. Fred O.A. Okhomina (Friday 17th March, 2017)
As part of the activities to mark the 80th birthday celebration of a living legend, Dr. Fred O.A. Okhomina, a colloquium was held in Federal Neuro-Psychiatric Hospital, Uselu, Benin City premises on Friday, March 17, 201...
International Health News
...